ASIANA KENCANA
About us
Asiana Kencana has become a leading energy efficiency and renewable energy company by approaching its business with a specific set of values and goals. Asiana Kencana took a giant leap in diversifying itself from an IT company specializing from sophisticated software solutions as well as being the solution provider for the Unmanned Aerial Vehicle (UAV) sector for complex operations. The company now is constantly evaluating potential markets and new technologies in the IT & Renewable Energy sector such as the usage of electric buses, solar and hydro energy and is establishing new business partnerships in different parts of the world Including the MENA Region Countries and Asia Pacific All of our projects and our employees embrace our Mission and Visions work to meet the energy and Sustainability o f our clients and stakeholders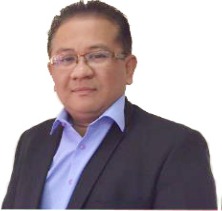 Halim Ahmad
Chief Executive Officer
He had his tertiary education from the Manchester Metropolitan University, United Kingdom. Benefiting over 22 years of engineering experience, he started his career at Matsushita Electronics Sdn Bhd. He pursued his career in Malaysian Airlines, where he played a major role in the construction and development of the MAS Administration and Engineering Complex in KLIA. He later joined Edar ALS Sdn Bhd headquartered in Germany, taking up the role of an electrical project manager. He started his own Mobipay Solutions Sdn Bhd in 2007, a local company selling hybrid POS system software and has formed a joint venture with KAT Technologies ten years after. Today, Nor Halim and KAT has the strong vision of driving its traditional brick and mortar business into the digital world.

Muhammad Lokman Mohd Zain
Head of Engineering
Muhammad Lokman bin Mohd Zain, 55 years old, a Ist class Mechanical Engineer with his analytical strength in technical skills and strategies, has vast experience over 30 years in automotive manufacturing, remanufacturing, maintenance engineering and technical skill developer in this country and abroad. He had lead DRB-HICOM Defense Technologies Sdn Bhd (DEFTECH), Defense Services Sdn Bhd (DSSB) and Motor Teknologi and Industri Sdn Bhd (MTI) as the Chief Operating Officer, Apart from military specialist vehicles, he was also responsible to design, develop, build and deliver a leet of public centric City Busses for Rapid KL/Penang and other com mercial Land Transport. He is now the Managing Director of Fleetsol Sdn Bhd, lead ing a team of expertise in providing a comprehensive mobility solutions.
Mohd Faez Mohd Shahid
Head of Business Development
He is a successful serial technopreneur managing technology companies in IT and communications industry.
Holds a Business degree, he stated his career.
.
.
Corporate Information
Group of Companies with Common Shareholding
ASIANA KENCANA SDN BHD
Asiana Kencana has become a leading energy efficiency and renewable energy company by approaching its business with a specific set of values and goals. Asiana Kencana took a giant leap in diversifying itself from an IT company specializing from sophisticated software solutions as well as being the solution pro- vider for the Unmanned Aerial Vehicle (UAV) sector for complex operations The company now is con stantly evaluating potential markets and new technologies in the IT Renewable Energy sector such as the electric buses, solar and hydro energy usage of and is establishing new business partnerships in different parts of the world including the MENA Region Countries and Asia Pacific. All of our projects and our employees embrace our Mission and Vision as we work to meet the energy and sustainability goals of our clients and stakeholders.
TRI-G TECHNOLOGIES SDN BHD
Tri-G Technologies Sdn Bhd was established in 201 and has been recognized to have the utmost fundamental objective of providing the highest quality Medical products and services to healthcare profes sionals and their patients. This is the principal goal that serves as Tri-Gs foundation aligned with it commitment is to deliver high quality and advanced products that can help improve caregivers productivity, operational efficiency and patient outcomes.
MOBIPAY SOLUTIONS SDN BHD
Since its inception in 2007, Mobipay has to date grown to a sizeable company and offers a broad range of sales and marketing expertise, software solution and system integration. Throughout the years, Mobipay has successfully executed various projects for client ranging from Government Agencies, GLCS and private companies.
PANJI BONANZA SDN BHD (PROPERTY OWNER)
Established in 2006, the company aims to provide excellent telecommunication services at competitive prices marked by high quality, reliability, clarity with high speed and free from congestion.